This article originally appeared on Business Insider Australia
‍
By: Simon Thomsen
‍
Canberra-based Stephenie Rodriguez has visited 54 countries, and as woman generally travelling alone, knows all too well "what it feels like to be unsafe".
So like all entrepreneurs, she set out to solve that problem, enlisting the help of a retired CIA executive, Thomas Pecora, to create WanderSafe, personal device that acts like a personal panic button when you're out and about alone. She raised $600,000 from angel investors around the national capital to bring her product to reality and it's already proving to be a hit, with Rodriguez landing a distribution deal in duty free stores globally, as well as another deal with Qatar airways.
For Rodriguez, it's not just about travel but the safety of women in general, something she's well aware of in citing local statistics.
"At least 56 women have been violently killed in Australia this year and something has to be done about it," she says.
WanderSafe is her solution. It's the size of a key ring, pairs with a smartphone app and among its four features there's a 140-decibel alarm and strobe light designed to disorient and warn off an assailant, as well as what Rodriguez calls a "wide blinding light" for lighting up a potential threat.
Most importantly, press the activation button and it sends an SOS message and GPS coordinates to three people you know who can respond with help.
Backing up those safety features are the app, which is about to be updated to feed you real-time data on your surrounds and any potential dangers, from an increased risk of bag-snatches to a terrorism attack, or as simple as whether to trust the local taxis.
A new partnership with Crimestoppers International will also allow users to report crimes to the organisation's network across 26 countries.
‍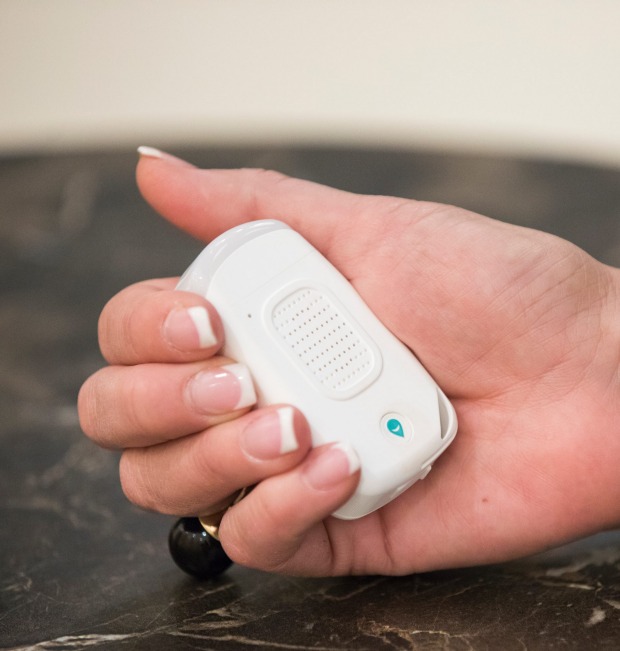 The reporting feature was launched in the Netherlands a fortnight ago when Rodriguez spoke at The 39th Annual CrimeStoppers International Conference.
For Thomas Pecora, a 20-year CIA veteran often deployed in the field in dangerous hotspots, knowing the traps is local intel he considers invaluable.
"One of our main focuses was the safety of our employees, and real-time information was always key," he said.
"The system will be so accurate that if an incident is emerging, WanderSafe will immediately offer suggestions on safer routes."
"JENI", the app's virtual safety concierge, will also offer tips to help increase your personal safety in a particular area as you move about.
One sector that already sees the benefits is the real estate industry, which employs a high number of women. Vantage Strata Managing Director, Chris Miller said the sector had been trying to deal with how to keep staff safe for a long time.
"This problem has been well-publicised in the context of property managers, often young women, who attend routine inspections with people who are unknown to them," he said.
Miller bought WanderSafes for all his staff.
For Rodriguez, who's also busy raising her daughter, business is booming, but she's conscious of giving back, and has a "buy one – give one" policy for WanderSafe, with every sale meaning she also gives on the devices to NGOs that tackle trafficking and domestic violence.
The WanderSafe costs $US79.95 ($AU110.84), however is crowdfunding via Indigogo and offering the device for half price to investors in the campaign. She's currently raised $2,000 towards her $30,000 target with just under three weeks to go.
Here's Rodriguez explaining her product: