Thomas Pecora is not only the author of Guardian – Life at the Crosshairs of the CIA's War on Terror but WanderSafe's Safety Expert in Residence. Thomas has been collaborating with us to ensure our product's functionality and features are aligned with some of the world's most sophisticated law enforcement and protection agencies best practices. 
In this interview Thomas shares with acclaimed author and safety expert Cortina Jackson (TInaTheWriter on Twitter) why the WanderSafe Beacon and smart phone application are not only practical but purposeful for empowering people everywhere to 'go anywhere'.
In this interview Pecora shares about his journey before the WanderSafe app collaboration and what kind of training he experienced as it relates to counter-terrorism, CIA Safety, active shooter, and how information, environmental awareness and equipment are the three key ingredients to optimal wellbeing when away from home. 
Key take aways from the interview for travelers:
Always count the number of doors between your hotel room and the nearest exit as a habit. This will be useful in the  event of a fire or emergency evacuation where there is no power. CIA officers are trained to be able to manage stressful situation where there is complete darkness hence why preparation and a powerful flashlight at the ready will empower you and give you the ability to 'fight with light.'
Consciously think about that 'mad moment'. If presented with an assailant, recognize how important it is to ensure that you aren't taken to a second crime scene especially in instances of kidnapping. The likelihood of a good outcome significantly reduces the further away from the moment of disruption you get. (This stresses the important functionality of the WanderSafe app and the connected safety tribe to help alert loved ones as to where you are, and where you might be headed so they can assist you with confidence.) Have a conversation with the onces you care about about where you are going, and what you are up to.
 Leverage information, especially as it relates to where you might be intending to visit or going overseas. Most western governements have a traveller advisory website like smarttraveler.gov.au and osac.gov in the US. Most websites have a safety rating as it pertains to health, social, geo-political and environmental. These are important to consider as there might have been recent problems you may not have been aware of when making long range vacation plans. The WanderSafe app has a search feature which allows users to look up any city in the world and see dynamic heat maps of crime, and view WanerSafe user tips and safety advice.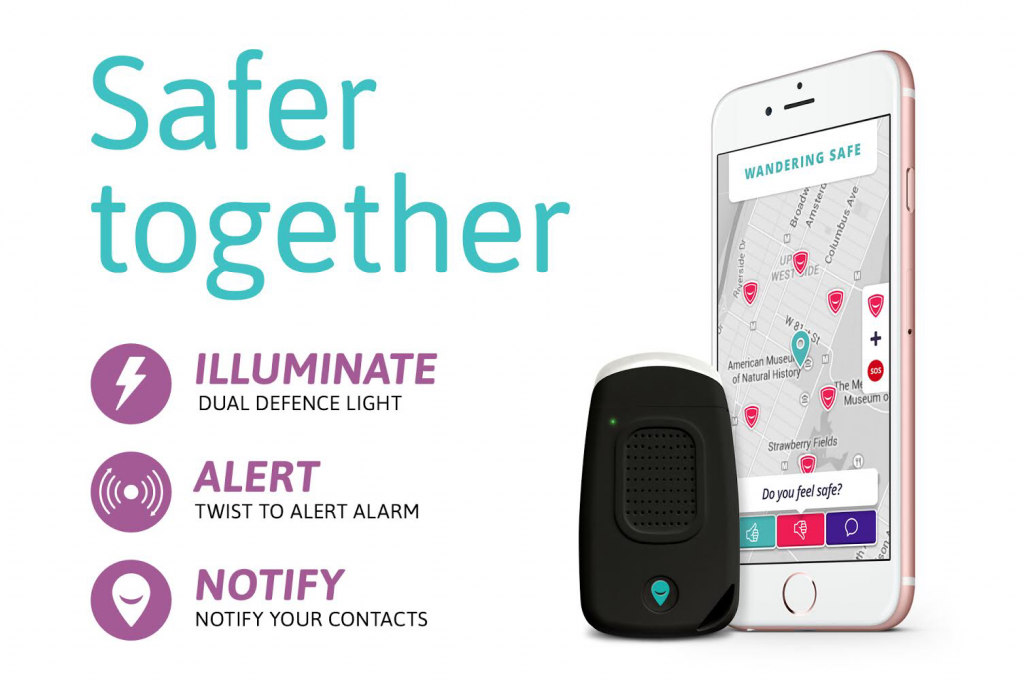 Want to know more about the WanderSafe beacon and why Thomas Pecora believes it's essential equipment? Click here to learn more. We are #SaferTogether.
WanderSafe's beacon is cutting edge...it synchs with your phone, that is a bit of technology that is exteremely useful!...the app also provides powerful hotspot information that is part of the critical need for environmental awareness."